Rochester Plastering specialise in all internal aspects of plastering work in the Medway area, here is a small break down of our services that may help you decide what you need when discussing your job to us.
Plastering
Plaster is a building material used for the protective and and cosmetic covering of walls and ceilings. Normally formed as two parts using Bonding or Hardwall as a first coat and then skim coat (mentioned below) for a smooth finish ready for decorating.  Plaster, also known as Stucco is for interior work of buildings (whilst render refers to external work). Stucco has been used to describe outdoors render or also associated with Venetian Marble Plaster and can be used to cover flat or profiled surfaces.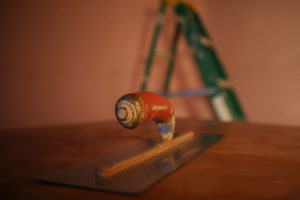 Plasters begin as a dry powder and are mixed with water fresh on site to form a paste immediately before it is applied to the surface. Plaster is a cosmetic finish and is suitable for finishing, rather than load-bearing, and when applied thickly for decoration may require a hidden supporting framework, usually in the form of a lathe or mesh. At Rochester Plastering we have developed our own unique concept of plastering, consisting of revolutionary materials that practically eliminate the chances of cracking in your new product.
Skimming
Where and undercoat of plaster isn't needed. Usually a coat of unbind/bluegrit is applied to a bare wall or painted wall and then two coats of finish are applied to create a perfectly smooth finish ready for decoration.
Drylining or drywall
Drywall, also known as plasterboard is a panel of British gypsum with or without additives (depending on the purpose it is used for) and normally pressed between two sheets of tough paper. It is used to form interior walls and ceilings and is a faster alternative to traditional lath and plaster systems.
Artex Removal
This can be done via various methods and will depend heavily on factors such as the pattern and depth of the Artex that you are blessed to have on your ceilings or walls. A survey will be carried out to ensure the existing material is safe to work with, then normally when the material is sound and no movement is occurring, a good scrape back of the deepest patterns, two coats of uni-bond and then a two or three coat process of multi-finish is applied until a perfectly flat surface is achieved and ready for decoration.
Coving
Coving is a strip of material very similar to plasterboard, with a profile used to cover the transitions between surfaces or for decoration. Coving was traditionally made from solid plaster and is sometimes known as ornate plastering or fibrous plaster. At Rochester Plastering we are happy to supply and fit standard coving and cornice in 3 sizes, however we do not fit ornate fibrous coving, although give us a call and we will be happy to point you in the right direction.
Venetian Plaster (polished plaster)
Venetian plaster is a mixture of lime, marble and pigment, it is mixed and applied in various forms to create truly bespoke pieces of art for walls and ceilings. You could have anything from a concrete wall to a patina copper effect, with many metallic waxes and finishes too. Please check out our sister company Hikitia for more details .